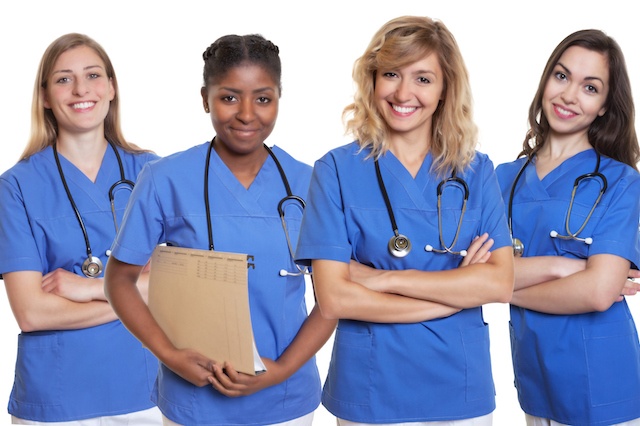 Nurses are often so busy in their daily job activities that other news in the nursing world such as new government policies and education requirements can often be pushed to the back of their minds. However, these things are important because they can affect all nurses. One way that nurses and nursing students can stay on top of changes in the field is by joining a professional nursing organization.
For example, the American Nurses Association has been in existence since 1896, and now represents the interests of America's 3.6 million registered nurses. Yet not every RN is automatically a member. Why is it so important to join one of these groups? The chance to make your voice heard, networking with leaders in the field and promoting the nursing profession to the public are just a few reasons.
Below we'll explore the top three reasons why nurses should consider becoming a member of a professional nursing organization.
Define Excellence in Practice
Modern healthcare is always evolving. Providing quality care means staying on top of the trends that impact practice. Nursing organizations offer a wide range of up-to-date resources including articles, newsletters and webinars. These organizations also give members the opportunity to influence policy that affects nursing at the state and national level. Various nursing specialties, such as nurse anesthetist or critical care nursing, have their own organizations to provide even more specific best practices.
Networking and Continued Education
Within your hospital or clinic setting, you rely on the other clinicians on your floor or in your unit. When you join a professional nursing organization, your network immediately expands to thousands of other nurses. In addition to growing your professional network exponentially, these organizations also provide learning opportunities throughout the year. Members can participate in a national conference or online trainings to achieve professional credits.
Career Development
Sometimes professional development or advancing your career can be put on the back-burner to focus on patient care, but the current landscape of healthcare presents huge potential for growth. Professional nursing organizations can help you with this in many ways. As mentioned above, the sheer size of membership allows for unlimited networking opportunities. These organizations often have committees or leadership boards within them, and taking on a leadership role will boost visibility and enhance a resume. A professional nursing organization will also connect you to career boards and scholarship opportunities not available to non-members.
Nursing organizations can be beneficial to all nurses because they help complete the circle between clinical practice and the outside factors that influence nursing. Joining one of these organizations can benefit your clinical skills and also improve both your professional network and future career prospects.
Looking for more ways to improve your everyday nursing practices? Download our free guide How Nurses Can Increase Satisfaction through Patient-Centered Care for helpful advice.