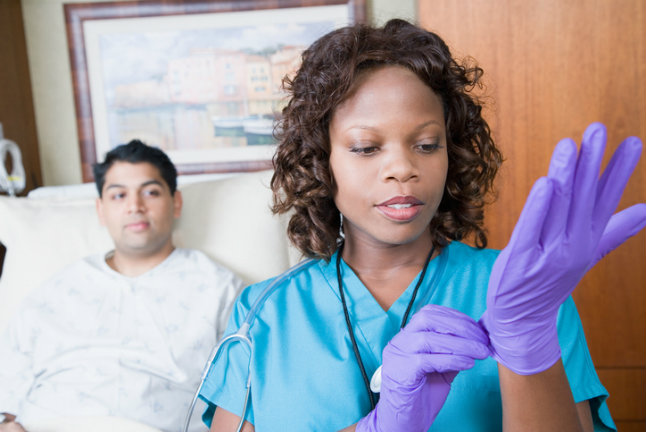 While a modern hospital may not have much in common with the locations where Florence Nightingale practiced, the mission remains the same: provide the highest quality of care in an environment focused on patient health and safety.
What can today's nurses do to support this goal? Here are three ways staff nurses and nurse leaders can enhance hospital patient safety.
1. Establish a Thorough Discharge Procedure
During a hospital stay, nurses not only have substantially more control over a patient's compliance to their treatment but can also more readily answer questions about their care. This helps prevent the patient (and his or her family) from making incorrect assumptions about the appropriate ways to treat their condition, which can slow down recovery.
However, once the patient leaves the hospital, nurses can only do so much to ensure the patient is properly following instructions. To avoid unnecessary readmissions, nurses should work with hospital administrators and other members of the care team to develop a comprehensive discharge process that includes a simple, easy-to-understand plan. The discharge plan should include the following:
A record of upcoming appointments
Description of medications — for example, what each looks like (in case a pill or tablet falls out of a bottle) and potential adverse reactions
Medication schedule (including frequency, dosing, which medicines are new or discontinued and any dosing changes)
Names and phone numbers of whom to contact should the patient or the patient's family have questions
2. Maintain Appropriate Staff Levels
The impact of staffing levels on patient safety is a widely researched topic — a Google Scholar search returns over 77,000 articles on the subject. The Journal of the American Medical Association (JAMA) and the British Medical Journal (BMJ) have each published studies demonstrating high patient-to-nurse ratios result in an increased incidence of errors and lower levels of patient safety.
Instead of adhering to a traditional, rigid nurse-to-patient ratio, nurses can advocate for a formal staffing plan, which is a unit- and shift-specific scheduling strategy that supports standardization of care in each department. Another option is to establish a nurse-led staffing committee. A staffing committee empowers the hospital to take a collaborative approach to staffing and ensures staffing decisions are based on several important factors, including:
The needs of the patients
Evidence-based best practices
Resource availability
Qualifications and expertise of the nursing staff
Hospital- and unit-specific requirements
3. Utilize Help From Support Staff
Unlicensed assistive personnel (UAP) such as nurse techs, nursing assistants and patient care technicians can be a blessing to overworked nurses. From recording vital signs to documenting the care administered to assisting with ambulating patients, UAPs can handle many minor tasks associated with patient care, allowing the nurse to focus on the major aspects of the patient's treatment.
Rather than worrying about whether a specimen was collected for a particular diagnostic test or if the patient has received a sponge bath, the nurse can concentrate on how the patient has responded to the latest dose of medication, evaluate improvement or deterioration in the patient's condition and ensure no warning signs are overlooked.
While UAPs are certainly an important resource, it is the responsibility of the nurse to ensure the tasks a UAP performs are appropriate for his or her level of training. In 1990, the American Association of Critical Care Nurses (AACN) created a list of six risk factors nurses must consider before delegating an activity to a UAP:
Potential for harm to the patient
Condition or stability of the patient
Complexity of the task
Required problem-solving or innovation skills
Predictability of outcome
Level of patient interaction required to successfully complete task
This list is by no means exhaustive, and there are dozens of additional ways nurses can improve patient safety, such as working with Patient Safety Organizations (PSOs) and keeping up with continuing medical education (CME). However, adopting the above three methods in your hospital is a great start. For additional resources on patient safety, visit the U.S. Department of Health and Human Services' Agency of Healthcare Research and Quality's website.
To continue learning about how to improve the patient experience, download our free guide, How Nurses Can Increase Satisfaction through Patient-Centered Care.