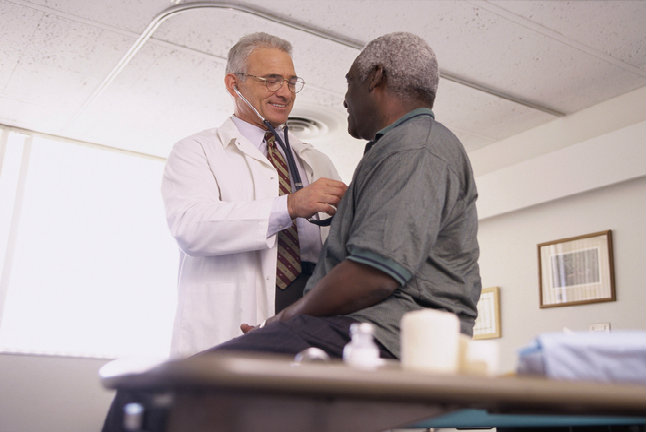 A private practice physician's interaction with a patient during a clinic visit may only last 10 to 20 minutes, but for the patient, the encounter started weeks ago when they scheduled the appointment and will last long after they leave the office.
Along with the support of his or her clinical staff, it is the responsibility of the physician to do his or her best to make sure the patient feels respected and appreciated at every stage of the process.
Here are five ways private practice physicians can provide a consistently positive experience for their patients.
1. Promote Effective Physician-Patient Communication
A clinician's ability to effectively communicate with their patients is just as important as their ability to treat their patients.
Asking patients open-ended questions can help physicians gain a more comprehensive picture of the patient's condition. While a primary complaint prompted the patient to schedule a visit, there are likely other issues secondary to the principal complaint that can impact care decisions.
Though clinicians will offer relevant treatment information during the patient's visit, how much of that information the patient retains will vary greatly. Take-home literature that uses language non-medical professionals can understand is a great resource for patients to consult after they have left the office.
2. Adopt Shared Decision Making
Shared decision making (SDM) is an approach to healthcare where patients and physicians work together to make care decisions by leveraging the provider's experience and the patient's input.
When patients feel they do not have a say in their plan of care, it can be discouraging and lead to lower levels of compliance. Failure to comply with treatment the doctor has prescribed can result in poor outcomes and unnecessary repeat visits. However, providers who adopt SDM empower patients to feel in control of their health and encourage them to take an active role in their treatment.
SDM emphasizes a partnership between the physician and the patient and ensures the patient knows his or her opinion is important and respected.
3. Implement Patient Comfort Measures
Small changes can make a world of difference on the patient experience. For example, taking the time to explain the purpose of a procedure to the patient prior to performing it can help the patient feel more comfortable and less anxious. Invite the patient to ask questions prior to administering the treatment—the patient will appreciate the fact you are taking their concerns into account.
Be sure to let the patient know if there will be any pain associated with the treatment so they won't be unpleasantly surprised. If possible, apply a topical anesthetic before injections or minor surgical needle procedures to help reduce any discomfort.
4. Apply Value Stream Mapping
Value stream mapping (VSM) is a business management method private practice physicians can use to analyze and improve patient flow. A value stream map is a visual depiction of the way a patient moves through the practice—from scheduling the appointment to leaving the office.
With VSM, physicians can identify inefficiencies during any step of a patient's visit and determine which steps add value to the patient experience and which don't. Steps that fall into the latter category are designated as "waste" and, when addressed and resolved, can lead to a more positive experience for both the practice staff and patients.
5. Improve Employee Satisfaction
Private practice physicians not only are responsible for the well-being of their patients but also for the well-being of their clinic staff. When your staff clearly enjoys their position, it's reflected in their work and the care they provide. A receptionist with a good attitude can set the tone for a patient's entire visit. A medical assistant or nurse practitioner who enters the exam room with a smile can change the course of a patient's whole day.
To ensure your employees are satisfied with their role in the clinic, keep the lines of communication open. Make sure they feel comfortable coming to you if something is bothering them, listen to their suggestions and be ready to offer a resolution. Show your appreciation for their hard work and let them know you value their dedication to their role.
Clinics with high levels of employee satisfaction will see reduced turnover, which has two major benefits:
Less time will be spent on recruiting and hiring, allowing providers to focus on patient care
Patients are more likely to see the same providers during visits, making it easier to build strong relationships
Taking steps to improve the patient experience can affect how well private practices perform. Make sure to treat conversations with patients as dialogues, not monologues. The most effective way to hear how well your practice is performing and how your patients feel about their time in your clinic is by asking them for direct feedback.
Discover the other ways to improve your practice with our free guide, Stop the Budget Bleed: How Private-Practice Physicians Can Reduce Spend.