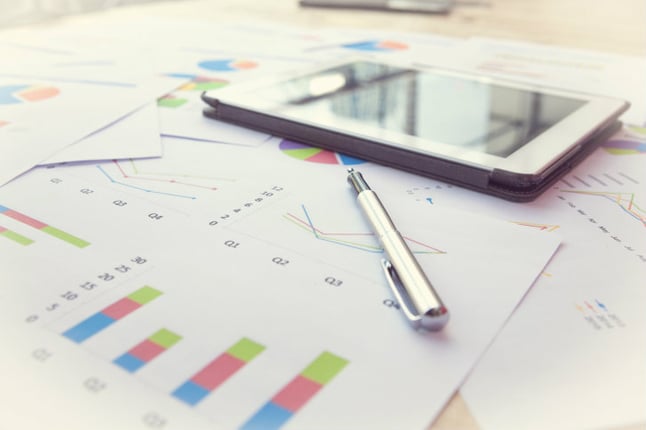 Have any of your patients complained about wait time? Have any of your staff members become frustrated by inefficiencies in the appointment process? Have you ever felt burned out and unable to keep up with patient flow? If you answered yes to any of these questions, you're not alone. Even the most successful private practices are challenged by creating, optimizing and maintaining processes for managing patient flow.
While procedural concerns may be common among private practices, it doesn't mean there isn't a solution. Value stream mapping (VSM) is a lean management methodology for improving the level of care you provide and increasing operational efficiency, which can revolutionize patient flow. Today, we're going to talk about how it works and how you can successfully apply VSM within your practice.
The Power of Visualization
When you're attempting to explain a condition to a patient, what tools do you use? Charts, graphs and illustrations are all effective in simplifying and conveying complex medical concepts because they help patients visualize the issue. For example, using the term "atherosclerosis" may make a patient's eyes glaze over in confusion, but once you show a diagram depicting an artery blocked by plaque buildup, the pieces fall into place.
This is the same concept employed by VSM. A value stream map is a visual depiction (flow chart) of the way in which patients move through your organization from the moment they make an appointment until they leave your office. By listing each and every step, it allows you to accurately assess where you're spending the most time and, additionally, which steps can be modified or eliminated.
The 4 Steps of Value Stream Mapping
To successfully use VSM, follow these four steps outlined in The Profitable Practice.
Define Your Existing Process
Map out each step within your current process. For example, the first step may be the patient calling to make an appointment. The next step may be a follow-up call to remind the patient of the appointment. Be sure to include employees from each department or job role when building this process as they can provide unique insight about day-to-day operations you may otherwise overlook. Include the staff members and amount of time needed to complete each step.
Identify Waste
As you review your map, you'll notice inefficiencies in your process. Determine which steps add value to the patient experience and which take away value. Determine which time-consuming steps can be handled differently. For example, you may notice that your front desk staff spends a minimum of five hours a week calling to remind patients of upcoming appointments.
Create Your Ideal Process
What is the ideal patient flow? Start with your most perfect vision, then determine what's realistic based on your current resources. So, instead of requiring your front desk employees to call each patient individually to remind them of an upcoming appointment, automate the process. Use a pre-recorded message, or use triggered emails instead. This way your staff can dedicate this time to tasks that add value to the patient experience.
Move From Existing to Ideal
Now it's time to brainstorm with your staff on how to correct inefficiencies, and start putting those new ideas to practice. You may be surprised by how much impact a simple solution can have on patient flow and patient satisfaction. Just as Rome wasn't built in a day, you can't expect change overnight. But by planting the seeds of change and looping in all staff members on the new plan, you will see your ideal process begin to take form.
As with anything new, implementing value stream mapping, and achieving buy-in from your staff, can take time. However, by following the steps outlined above, you can easily highlight the inefficiencies within your practice and begin working toward a leaner, more dynamic process that benefits you, your staff and your patients.
Looking for more tips on improving your practice? A budget overhaul may be in order. Check out our free eBook, Stop the Budget Bleed: How Private-Practice Physicians Can Reduce Spend.