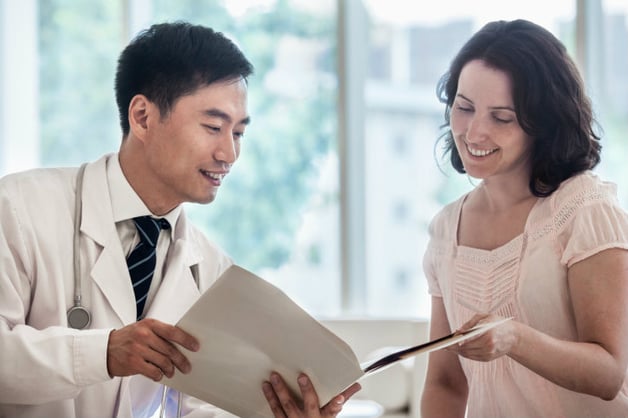 When it comes to healthcare's pay-for-performance model, hospitals aren't the only ones feeling the effects. Today, under the Affordable Care Act, physicians are expected to participate in the Physician Quality Reporting System (PQRS) — or begin facing penalties as early as next year. Private insurers also are adopting value-based payment.
For private practice physicians, succeeding means understanding how value is assessed, and making necessary changes to internal processes. Of course, it likely comes as no surprise that one of the most important and heavily weighted pieces of criteria is patient satisfaction.
The best way to ensure your practice offers the highest possible level of care, and the most satisfactory patient experience, is to locate and solve current issues fast. Here are three ways private practices like yours can measure satisfaction — and how to use the findings to improve your processes.
Patient Surveys
According to the MGMA, practices that use patient satisfaction surveys excel in productivity, capacity and staffing. Is your facility one of these practices? If not, it can be.
As a physician, you're dedicated to making your patients happy while simultaneously offering the best possible care. But despite your best efforts, you may not always exceed every patient's expectations. Patient surveys give you the opportunity to discover where — if anywhere — your practice is falling short, and make necessary updates.
For example, you may discover through a round of surveys that your patients feel the booking process is difficult, which may indicate an overburdened and inefficient front desk. Offering online appointment booking is a simple update that can leave a major impression on patients while also improving practice productivity.
Verbal Questionnaires
While paper or online patient surveys can provide you with quantifiable data, a short doctor-patient conversation can also help you determine areas for improvement.
Develop a short list of questions to ask patients at the end of each visit. Some things to ask might include:
How would you rate your level of comfort?
What measures could we provide to improve your comfort?
Are all staff members respectful and courteous?
Do you feel you have access to all the information you need?
How can we improve your next visit?
By taking the time to have a short chat with your patients, you may discover they'd prefer you use a product to help reduce pain of needle sticks, or that a member of your staff needs coaching on patient courtesy.
Online Reviews
Surveys and conversations are important, but if you ever want a straightforward and candid opinion from your patients, take a look at your online reviews. Places like Google, Healthgrades and the Physicians Compare website from the Centers for Medicare and Medicaid Services (CMS) offer physicians insight into how patients really feel when they leave your office. In addition to better measuring your patient satisfaction, you can get an idea about your public reputation and what potential patients find when they begin researching you and your competitors.
Overall, measuring patient satisfaction is crucial to your practice's continued success. By getting a better read on how your patients feel about your level of care, you can make necessary improvements and continue to excel in your community.
Looking for more ways to increase patient satisfaction in your practice? Learn about ethyl chloride and offer a patient comfort solution to set your practice apart.