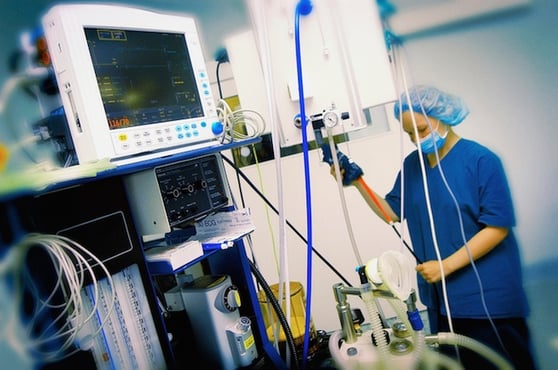 Technological innovations not only enhance patient-centered care but also help improve efficiency. Depending on the complexity of the medical device, the learning curve can be steep. If your staff isn't thoroughly trained or lacks a basic understanding of the purpose and limitations of a machine or device, the risk of patient injuries increases.
Developing a comprehensive device training program can help you avoid these errors and ensure your patients receive the full benefits of the latest medical technology.
Keeping the following things in mind will help you develop an effective medical device training program.
Make Training Ongoing and Varied
A demonstration by the vendor is a good start, but one brief session may not be enough for many staff members. Although your staff may learn basic operating instructions during a vendor-led session, they may not be prepared to handle challenges that can occur when they actually begin using the device.
Peer-to-peer training is a good way to augment the lessons learned during the initial training session. If you provide in-depth training to a handful of staff members, they can become your designated super users. Super users offer additional training and support to other employees one-on-one or in small groups and can also serve as mentors should staff members encounter problems or have questions.
In addition to peer-to-peer training, short informational sessions that focus on one particular feature of the medical device can also be helpful. Finding time for additional training can be a barrier to achieving proficiency with new medical devices, but short training sessions require limited time away from the unit or department and can be conducted in five or 10 minutes during weekly meetings.
Focus on Parts and Problems
It's difficult to feel completely comfortable operating a medical device if you don't know how it works. Although there's usually no need to focus on overly technical details, an explanation of each part of the device and its function is an essential part of a device training program. When your staff knows what a part is supposed to do, they can more readily identify problems. Providing information on typical problems and malfunctions and instructions regarding what to do if they occur may help your staff feel more confident.
Develop a Competency Assessment
Your staff may know how to use the medical device, but that doesn't necessarily mean they can use it properly in all circumstances. For example, do they know how to change the default alarm settings on the device to ensure the new settings are tailored to the needs of a specific patient?
Developing an assessment that requires staff members to demonstrate competency in a variety of simulated clinical scenarios will help you ensure that your staff members are qualified to safely operate the device.
Familiarity and repetition are the keys to learning any new skill. Providing a comprehensive training program offers the perfect opportunity for your staff to become pros at operating medical devices.
Do you have a few questions about medical device approvals? Take a look at our free guide, The Hospital Administrator's Handbook: Understanding Medical Device Approvals.