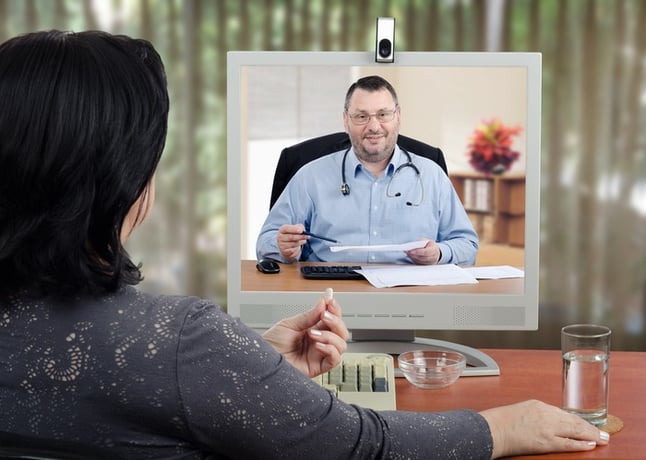 Though originally developed to deliver care to patients who had difficulty traveling to their primary care physician's office, telemedicine services have evolved into an effective tool for providing convenient routine medical care for all patients.
As private practice physicians look for more ways to improve their clinic, offering telemedicine services is an effective option for increasing patient satisfaction as well as the profitability of the practice.
Here are three benefits of offering telemedicine services at your clinic.
1. Grow Your Practice's Revenue
Increasing revenue and reducing practice costs are among the biggest priorities for private practice physicians. With telemedicine services, you'll be able to …
Extend office hours without increasing overhead
Reduce the number of no-shows, which affect your total billables
Maintain a competitive advantage over other practices as well as retail and urgent care clinics
Expand your patient base by being able to offer services to homebound patients and patients in remote locations
Turn on-call hours into billable time
2. Provide Better Access to Care
According to an NTT DATA study, 76 percent of patients are more concerned with access to care than human interactions with their physicians.
With telemedicine services, you can reduce the need for in-clinic visits by giving patients the ability to ask questions and receive treatment options remotely without having to come into the office. Not only will this improve patient satisfaction, but it will also allow you to schedule more appointments during the day since the time commitments will be smaller.
Additionally, telemedicine services let patients receive on-demand care at all hours of the day, which may prevent them from seeking treatment at the emergency room or an urgent-care clinic. This has the added bonus of improving continuity of care since the patient's treatment will be provided exclusively by your practice.
3. Increase Patient Engagement and Achieve Better Outcomes
When a patient is actively engaged in their treatment plan it leads to higher levels of compliance and, in turn, better outcomes.
With telemedicine services, patients will find it easier to keep their appointments since they won't need to take time off work or worry about spending time traveling to and from your clinic. Additionally, because you will be able to check in on your patients more frequently, they will feel more confident about your level of commitment to their care and will be further encouraged to comply with their treatment plan.
Your patients can report early warning signs of conditions which, if left untreated, could lead to the need for a hospital admission. However, if you're able to treat the ailment more quickly, you can prevent a hospital visit and decrease the time needed for rounds.
Though there are some disadvantages of using telemedicine (such as limited physical exams as well as the necessary time and financial commitment), the benefits are certainly more numerous. Additionally, telemedicine services are increasingly becoming a necessity and less a "nice-to-have" for private practice physicians. If you're interested in learning more about telemedicine and telehealth, visit The American Telemedicine Association's website.
Interested in even more ways to improve your clinic? Download our free guide, Stop the Budget Bleed: How Private-Practice Physicians Can Reduce Spend, to see how to increase your practice's profitability.