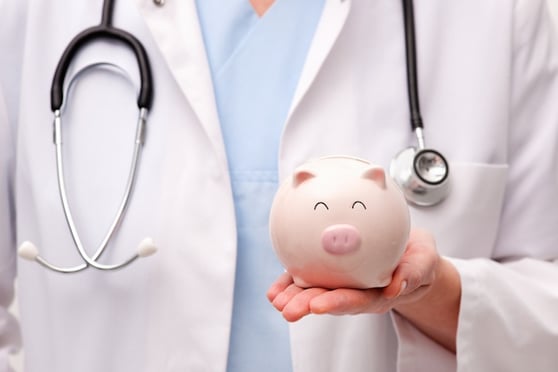 Cost containment is one of the most important issues facing private practice physicians today. The price of supplies, increasing staffing costs and declining reimbursements all affect your bottom line, as does the constant need to update computer equipment and software. In fact, a 2016 Medical Group Management Association survey revealed that physicians spend $32,500 per year on healthcare technology alone.
Luckily, there are a few things you can do to tackle rising costs. These tips just may help you keep your costs down this year.
Take Advantage of Alliances
Joining other physicians in an alliance increases your purchasing power since larger groups can take advantage of volume discounts and are often more successful in negotiating price breaks.
Non-profit groups like the Physician's Alliance of America negotiate member discounts on things such as medical equipment, vaccines, office equipment and insurance. Membership in the organization is free.
Casual alliances between a few local physicians can be just as effective as a large formal alliance. Joining forces with other practices, whether permanently or temporarily, can be an effective way to reduce your costs.
Keep in mind that all of your alliances don't have to be with other physicians. If your office is in a building that houses other types of businesses, such as small accounting or law firms, those companies may be interested in forming an alliance to purchase office supplies, equipment and tech services.
Keep an Eye on IT Costs
Keeping computer-related spending in check can be challenging. Vendors are skilled at pushing their top-of-the-line products to physicians who are understandably concerned about meeting the federal government mandate regarding Electronic Healthcare Records. Before you buy anything, it's a good idea to carefully evaluate every feature of the packages you're considering and determine if your practice needs all of the bells and whistles.
Think Small
Although your staff may be very adept at solving small computer-related problems, major issues usually require the service of a professional. Choosing a small, local, one-person IT company (rather than a large organization) to handle your needs is often a good choice, since larger companies usually charge higher fees to offset their increased overhead.
Thinking small also applies to other services. For example, independent plumbers or electricians often charge less than large plumbing or electrical companies.
Ask for Help from Your Staff
When your staff understands keeping costs down benefits their livelihoods just as much as it does yours, they're more likely to make a real effort to contain costs. If you make controlling costs fun (or at least less onerous), you may be surprised at the creative suggestions you receive. Offering a gift card for the best monthly or quarterly suggestion can help spur cost-cutting efforts.
As practice-related costs continue to rise, it's more important than ever to find ways to avoid spending too much. Making cost containment one of your priorities will help your practice thrive, allowing you to spend more time on patient care and less time worrying about bills.
Are you worried about keeping your costs under control? Read our free e-book, Stop the Budget Bleed: How Private Practice Physicians Can Reduce Spend.