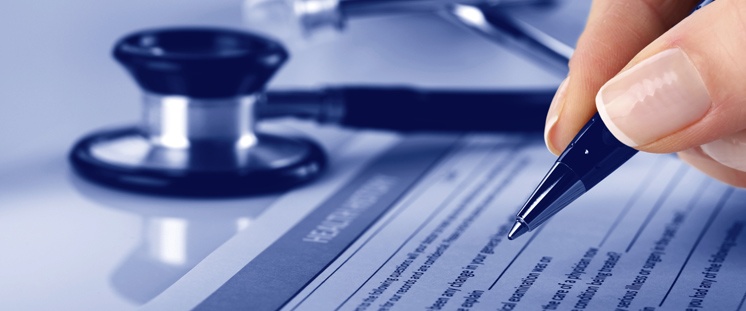 Most of us are accustomed to seeing customer experience surveys from businesses like cable companies, retailers and automotive service centers. Days after you've purchased a product or paid for a service, you've probably received an email or automated phone call asking you to rank your satisfaction and share your comments. For many years, businesses have relied on customer feedback to measure success and improve processes. Today, however, you'll begin seeing surveys from an unlikely source: your hospital.
While it may seem surprising, it certainly makes sense. Healthcare providers, like other service providers, are always working to improve the experience and keep patrons happy. While your health and recovery are their number one priority, keeping patients happy and providing a pleasant experience has become a close second.
To help you navigate the new world of patient satisfaction surveys, here are a five things you should know:
Hospitals are Required to Survey Patients
While some consumers eagerly complete every survey they receive, not everyone is excited by the opportunity to provide feedback. In fact, some consumers become irritated when companies request surveys, and see the request as a burden. Hospitals, however, are required to disseminate these patient satisfaction surveys as a part of the Affordable Care Act.
These surveys, called HCAHPS (Hospital Consumer Assessment of Healthcare Providers and Systems) are the first government standardized and publicly reported hospital survey of patient perspectives. Every hospital in the U.S. that bills Medicare is required, by law, to send out this survey. While you're not required to fill it out, it is strongly suggested. Your response will make a difference, which brings us to our next point.
Your Hospital is Impacted by Your Response
If you fill out a survey on your experience at a local restaurant, there's a chance your feedback may never reach management. In fact, there's a chance your survey won't be read or considered at all. HCAHPS surveys, however, are much different. A hospital's Medicare reimbursement depends upon the satisfaction rate of its patients as measured by the survey. Additionally, some hospitals use survey responses as a way of measuring the effectiveness of its staff. In other words, your response impacts your hospital's internal processes.
For example, if you indicate your pain was not well controlled during your needle procedure, your hospital may begin using instant topical anesthetics.
Not Everyone Gets a Survey
Many patients receive hospital surveys a few days after being discharged, but some may not receive a survey for a few weeks. In fact, because patients are chosen at random, there's a chance you may not receive a survey at all. Additionally, keep in mind HCAHPS surveys will not come directly from the hospital. Instead, it will be mailed by a third party organization chosen to administer and collect survey responses.
Questions are Directly Related to Your Experience
Unlike surveys you may have received from service providers in the past, patient satisfaction surveys include questions specific to your most recent hospital visit. In other words, questions won't address popular opinion or ask why you selected the hospital. Instead, you'll be asked multiple choice questions about how well doctors explained medication, and whether nurses treated you with courtesy and respect.
Survey Responses Can Help You Choose a Hospital
One of the greatest benefits of patient surveys, besides having the opportunity to share your opinion and experience, is you can use other patients' responses to help you choose a healthcare provider.
Hospital Compare, a Medicare.gov tool, allows you to review survey responses in the form of graphs and tables. You can see, for example, what percentage of patients felt doctors communicated well or reported they always received help quickly. This information can help you determine whether or not you want to have a procedure completed at a hospital, or look elsewhere.
As a patient, your experience is important. In addition to treating your health concerns, hospitals should ensure your comfort, treat you with respect and keep you well informed. Completing a patient satisfaction survey gives you the opportunity to make a real impact in the way hospitals treat patients.
Are you satisfied with the patient comfort measures used by your doctor? Learn more about
Gebauer Patient Comfort Solutions
and ask your healthcare provider to use them!