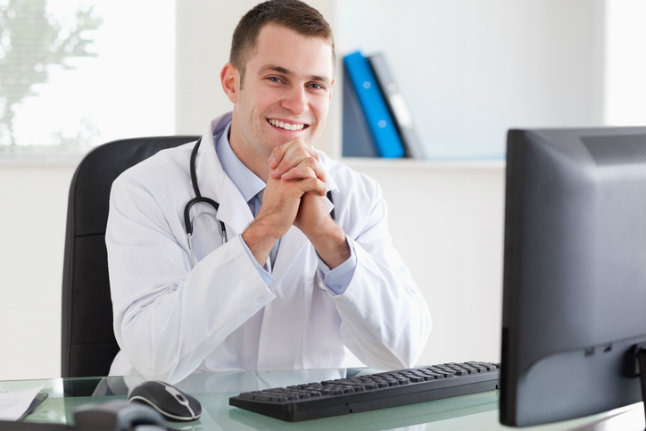 While every physician shares the primary responsibility of providing the best possible care to their patients, private practice physicians have the added challenge of running a business.
Managing a private practice can be expensive and exhausting, which is why physicians carefully choose their support staff — they want to make sure the clinic is filled with a team who can handle the administrative burdens so they can focus on patient care.
Once a physician has hired the best personnel for their clinic, the next step to ensuring the practice is run as efficiently as possible is to adopt a medical practice management system. A medical practice management system is a type of healthcare software that manages the day-to-day operations of a clinic, such as appointment scheduling, billing and other administrative tasks.
Here's what private practice physicians need to know about the basic components of a medical practice management system.
Appointment Scheduling
Medical practice management systems allow physicians and office staff to quickly book and confirm appointments and manage schedules across multiple providers, locations and days of the week. Many systems also allow patients to book their own appointments online.
One of the biggest hurdles clinic staff face when it comes to scheduling is the need to simultaneously ensure each physician's time is appropriately allocated for patient visits as well as conference calls and other miscellaneous meetings. Medical practice management systems give staff members real-time insight into each provider's availability, allowing them to instantly identify potential scheduling conflicts. The software also helps clinic staff avoid (or reduce) double-bookings.
Additionally, most systems can send text or email appointment reminders to patients, helping to reduce no-shows.
Organizing Patient Data
A medical practice management system lets physicians and their staff quickly enter and access not only basic patient information — for example, the patient's name, address, telephone number, birthdate, employer and insurance provider — but also extensive clinical data, such as medical history, medications and reasons for past visits.
Medical practice management systems can also automatically verify a patient's insurance coverage prior to the patient's visit.
Billing and Claims Processing
Medical practice management systems prepare billing statements and generate electronic claims based on patient encounters. The system scans bills and claims to ensure that they not only follow payor regulations but also include correct diagnosis codes. If the system identifies an error or conflicting information which could potentially delay payment, staff members receive a notification so the problem can be resolved. They'll also be alerted if claims or patient payments are overdue.
If the medical practice management system is cloud-based, new billing and procedural codes and rules will automatically update, ensuring that the practice never uses outdated codes.
Reporting
To ensure the clinic is running as efficiently as possible, physicians and their staff need access to detailed information on practice performance.
Medical practice management systems provide comprehensive data on many aspects of the clinic, such as
How often a patient no-shows for their appointment
How long staff members are spending on tasks
How quickly payors reimburse claims
How the clinic is performing against Meaningful Use objectives
How long a claim has been in accounts receivable
With this information, physicians and their staff can identify opportunities for improvement, reduce wasteful spending and increase the overall productivity of the clinic.
While more advanced medical practice management systems can require a substantial investment up front, a handful of software providers offer their solution for free. Whether the clinic opts for a paid or free version, a medical practice management system is a great way for private practices to boost efficiency and increase timely reimbursements.
Would you like to increase revenues and decrease expenditures? Read our free e-book, Stop the Budget Bleed: How Private Physicians Can Reduce Spend.