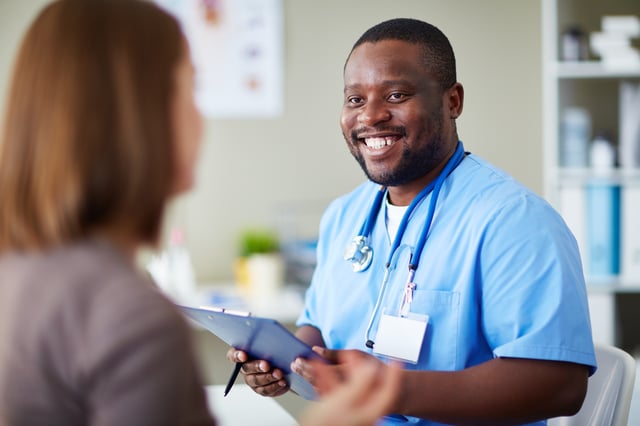 The demand for primary care is increasing, largely due to the Affordable Care Act (ACA), which granted healthcare access to many who were previously uninsured or underinsured.
A study conducted by Association of American Medical Colleges projected the demand for physicians to increase by 11 percent to 17 percent between 2013 and 2025. While demand for this type of care is increasing, the current trend shows a shortage of primary care physicians.
What can private practices do to ensure they can continue to meet the needs of their patients? One way is to tap into the skills of nurse practitioners to help fill in these gaps.
The American Association of Nurse Practitioners reports that there are more than 222,000 nurse practitioners (NP) licensed in the U.S. NPs are considered advanced practice registered nurses (APRNs) which allows them to assess patients, make diagnoses and prescribe medication, with or without physician oversight dependent on location.
This article will explore the benefits these clinicians can bring to your practice and how they can help you meet the growing demand for care.
Nurses with advanced skill sets
While most private practices already have nurses on staff, nurse practitioners have additional skills that can benefit your clinic. Nurse practitioners typically have a few years of experience as a registered nurse, so not only do they have expertise in their specialty but they also have tested collaboration, time management, critical thinking and patient communication skills.
By using NPs to the full extent of their licensure, you can add practiced clinicians to your staff while still being conscious of your budget.
Better manage patient flow
As the demand for primary care increases so does the patient load, which increases the challenge of managing patient flow. Many nurse practitioners manage their own caseload, which is generally much smaller than that of the physician. Because of this, nurse practitioners can spend a greater amount of time with each patient, adding value to their experience. If the patient is fully satisfied with the care they receive, they won't mind an occasional back up in the waiting room.
Reduce unnecessary duplication of work
In a busy healthcare office, one of the easiest ways to improve efficiency is to reduce any unnecessary duplication of work. This is where nurse practitioners can truly reduce the physician's overall workload. Allowing patients to see an NP for preventative care visits, to diagnose acute ailments, and answer general treatment questions not only frees up a physician's time but also allows the practice to see more patients in the same amount of time.
The opportunity to incorporate nurse practitioners is expected to continue to grow, with one study predicting NPs providing primary care will increase 30 percent by 2020. As our country faces the challenges of an aging population, increased healthcare costs and a deficit of family practice physicians, nurse practitioners will continue be a vital piece of the healthcare workforce.
Looking for more ways to make sure your practice is running efficiently and affordably? Download our free guide, Stop the Budget Bleed: How Private-Practice Physicians Can Reduce Spend.