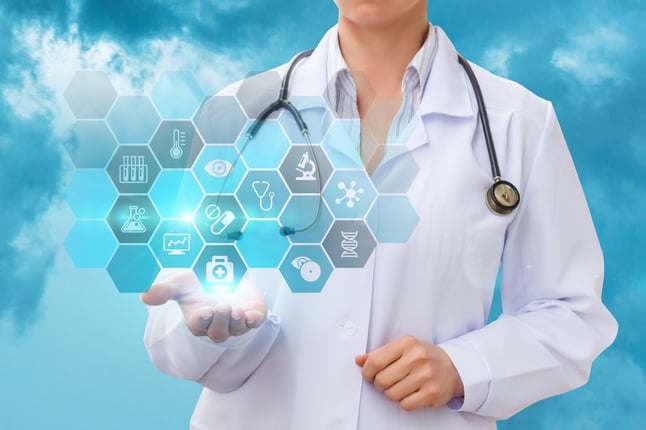 Healthcare technology seems to be evolving at the speed of light. With changes happening so rapidly, healthcare organizations sometimes struggle to keep up.
Here are three medical technology trends that healthcare administrators should watch.
3D Printing
While 3D printing (3DP) has been around since 1984 and has widespread use in industrial settings, only recently has it been used in healthcare. The applications of 3DP in healthcare are numerous:
Customized implants and prostheses
Medical models for surgical planning and teaching
Medical devices
One physician in North Carolina is already using 3D printers to create artificial tissue and organs.
3DP solutions offer a more cost-effective alternative to traditional devices and procedures, which produce more waste. Because they are built from a digital model, there is more precision and less room for human error. And an implant or prosthesis can be customized for a specific patient's body, not just the average patient like most mass-produced items.
Wearable Devices
Since providers cannot observe patients 24/7 in their natural environment, they have no way of knowing whether or not the patient is complying with his or her treatment. Self-reporting is subject to patient bias, which can impact the provider's care decisions. For example, a cardiac patient may say they are regularly exercising and checking their blood pressure, but they could be exaggerating for fear the provider will be upset.
Wearable devices, such as ECG monitors, continuously transmit real-time results, making it much easier to track and treat patients. These devices can mitigate the effects of patient bias and errors of observation. Patients can maintain their normal routine, allowing providers to gather more accurate, real-world data. Being able to closely monitor at-risk patients can help improve patient outcomes and lower readmissions.
Cloud-Based EHR Platforms
Cloud-based electronic health record (EHR) platforms are becoming more popular than physical servers for storing sensitive data. Housing data on a cloud-based EHR solution has many advantages over using an in-house server, such as:
No additional hardware is required, which means implementation takes less time and is less expensive.
All EHR data is automatically backed up and stored in a secure server.
Because data can be accessed remotely, care providers can more effectively collaborate and offer better continuity of care.
The software vendor is better prepared to resolve issues if something goes wrong with the server as well as minimize the associated downtime.
Some healthcare organizations are reluctant to use cloud-based EHR platforms due to concerns about data security and HIPAA compliance. However, these platforms use data centers with bank-level security and high-level encryption methods that make all clinical data unreadable.
New technology can help you improve patient care and efficiency. Why not consider adding one or more of these technologies to your next budget request?
Are you about to begin a medical device evaluation? Find out everything you need to know by reading our free eBook, The Hospital Administrator's Handbook: Understanding Medical Device Approvals.