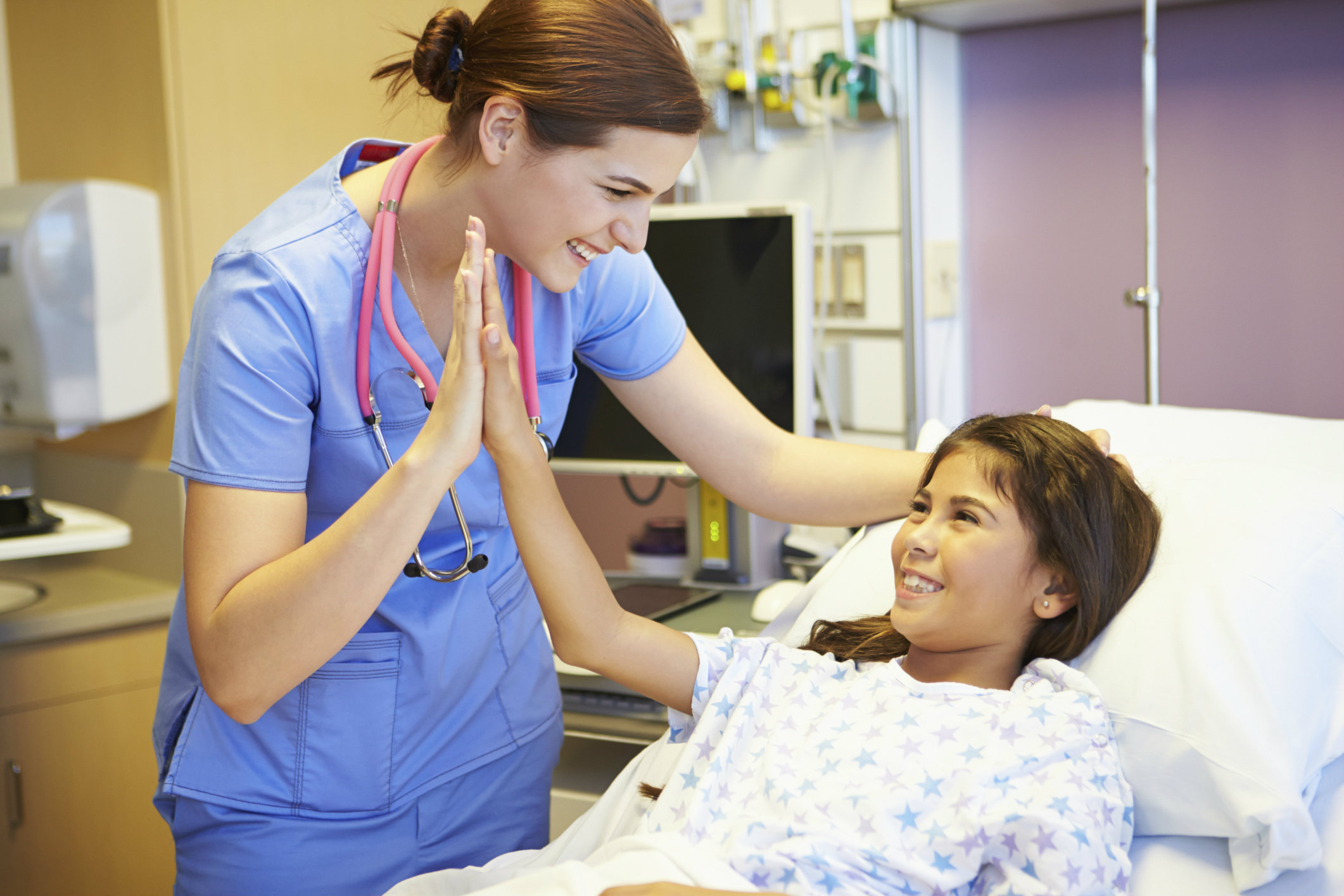 For years, your hospital has been dedicated to offering the best possible care to each and every patient. Your staff members are unwavering in their commitment to integrate the most innovative medical advances, and apply their ample knowledge and experience to develop sustainable care plans. While your hospital is devoted to helping each patient thrive, you may still be missing one piece of the patient satisfaction puzzle: patient engagement.
As the year draws to an end, it's time to focus on next quarter's objectives. Placing patient engagement at the top of your priority list can make an enormous impact on patient satisfaction rates.
Here are five ways hospital administrators can ensure a boost in patient engagement in 2016.
Make Information Readily Available
In a 2012 survey, 72 percent of internet users said they've looked for health information online in the past year, Pew Research Center reports. Chances are your patients are among these users. Have you established your organization as a resource for health and wellness guidance? You already know they trust your advice, so making information available to them outside their visits—through blog posts, guides, videos and other content—will only serve to boost your credibility.
The Cleveland Clinic's blog, for example, publishes an abundance of relevant and timely information they know patients (and potential patients) are searching for.
Collaborate with Patients
In a previous post, we've discussed the importance of shared decision-making, or the strategy of collaborating with a patient on his or her care plan through open and honest discussions. This is an excellent practice for increasing engagement. By including your patient in developing a plan, and taking their feedback to heart, you can achieve greater buy-in. The more patients participate in creating their care plan, the more likely they are to see it through.
Exercise Transparency
Given its heavily regulated nature, the healthcare industry has always kept most of its processes private. Being open and inclusive is, in many ways, a new development. This trend has the potential to improve engagement like never before.
One way to create a culture of transparency is to allow patients to become a part of a patient advisory group. This gives patients an opportunity to use their own experiences to help guide decisions within the organization. This could mean editing patient materials to remove consulting jargon, or using their own experience with their disease or condition to help hospitals improve their approach.
Personalize the Experience
From Netflix suggestions to customized ads on social media, consumers are becoming more and more accustomed to personalized experiences. Hospitals can be some of the most stress-inducing and nerve-wracking spaces a person visits, so a little personalization can go a long way toward improving patient comfort.
Use your previous knowledge of a patient to guide future experiences. For example, if you know a patient is vegetarian, make sure you have a meat-free meal available. Before children come in for surgery, ask their parents about their favorite movie and have it on-hand for post-op recovery.
Increase Convenience
This last tip is something that can take time to achieve. While you're likely always interested in offering patients a more convenient experience, it takes buy-in from all staff to ensure inefficiencies are detected and eliminated. For example, keeping a supply of regularly used products, like Pain Ease topical anesthetic skin refrigerant Single Patient package, in each room will cut down on the time nurses need to go back and forth to the supply room and thus cuts down on patient wait time.
By applying the above practices to your patient care processes, you will not only boost patient engagement, you'll drive more positive patient experiences, improve HCAHPS scores and improve overall communication. Commit to patient engagement today for your best year yet.
Interested in more ideas for increasing HCAHPS scores? Check out our free eBook How to Increase Satisfaction through Patient-Centered Care.