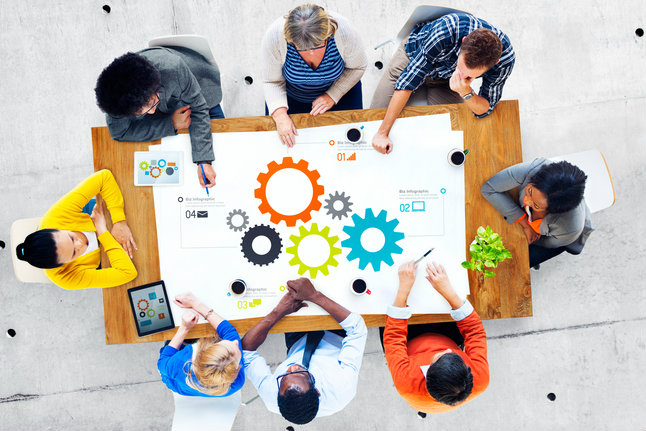 The benefits of community health programs are numerous. Improving the availability, accessibility and quality of healthcare in a particular area leads to a better quality of life for community residents.
However, developing health programs that effectively engage the community can be difficult for healthcare administrators. The goal of these initiatives is to meet the needs of the community, but it can be challenging just to identify those needs, let alone establish programs residents will actually use.
Read on to discover four ways healthcare administrators can improve community health planning and create a program that effectively promotes safety, healthy lifestyles, injury prevention and early detection of health conditions.
1. Listen to the Community
It may be tempting to assume you know what types of services your community needs, especially if you've been working in the local healthcare system and interacting with community residents for several years. However, try to put your personal biases aside and instead ask the citizens what matters most to them. This can prevent the implementation of underused programs and wasted investments.
Surveys, phone interviews and focus groups can help you narrow down the services that will help the members of your community live better lives. Research methods that allow participants to make their own suggestions, rather than simply responding to a list of pre-selected questions, often yield the best results. The American Hospital Association's Health Research & Educational Trust's guide, "Hospital-Based Strategies for Creating a Culture of Health," offers tips to help make the planning process easier.
2. Adjust Existing Programs When Necessary
After a program has been in place for a few months, evaluate its effectiveness and make the necessary adjustments. For example, if your fliers and posters about healthy eating didn't change behaviors, you might decide a more hands-on approach is needed. Turning a vacant lot into a community garden offers a simple way to increase residents' access to fresh produce and helps them get a little exercise at the same time.
Combating diabetes, obesity and hypertension with free exercise programs is an excellent idea, but transportation issues may prevent some residents from attending hospital-based classes. Offering the classes at local schools or other locations in the community can increase participation and address the issues that prevent residents from taking advantage of health programs.
3. Partner with Local Organizations
Costs are always a concern when creating new programs. Partnering with your local government, businesses and community groups is an excellent way to share expenses. For example, converting an unused railway into a walking and biking trail may be too expensive if your team bears the entire cost. But financial support from other organizations can help decrease the amount for which your facility is responsible, increasing the possibility of completing the project. Creating a partnership with your local municipality and recreational organizations can not only reduce your costs but also improve community engagement.
Make Engagement a Priority
If you don't want the initial enthusiasm for your new programs to wane, it's essential to make ongoing engagement a priority. Taking advantage of social media to publicize the programs and events can help improve visibility, while offering perks and discounts to people who attend programs may encourage their continued participation.
Improving your health planning efforts can help citizens take better care of themselves and reduce their misconceptions about healthcare in general. In addition to helping local residents, participating in innovative programs can reinvigorate your staff and may even help reduce turnover. Using the four tips in this post can support your efforts to truly make a difference in your community.
Patient comfort products support an improved patient experience, which can help community members feel more relaxed about visiting their local healthcare facilities. Learn more about Gebauer's trusted solutions for better patient comfort.