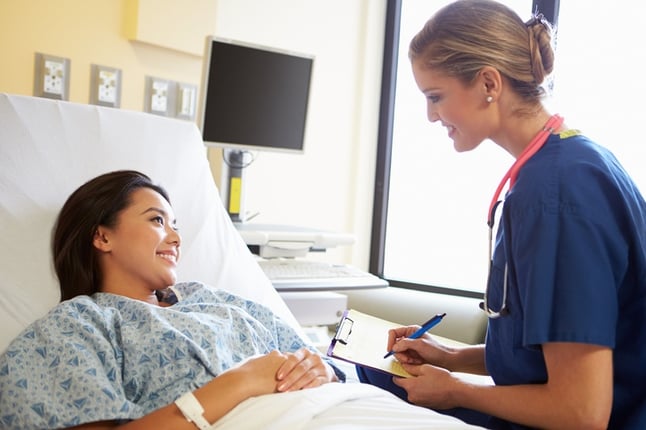 Although they're following traditional American customer care best practices, your nursing staff may be unintentionally disrespectful to patients if they aren't taking the patient's cultural or religious background into account during interactions. Behaviors that are acceptable to some of your patients, such as shaking hands or making eye contact when speaking, may be seen in an entirely different way by patients from other cultures.
Emphasizing culturally congruent care—an approach that blends patient care with patient values, beliefs, lifestyle and traditions—can help every patient feel comfortable and increase your CAHPS scores. Culturally congruent care involves a personalized approach, rather than a cookie cutter method.
Avoiding the following errors will help you ensure patients are satisfied with the care they receive.
Failing to Learn About Other Cultures
A basic education in a variety of cultural beliefs is an essential aspect of developing cultural competence. Without that knowledge, it's easy to make mistakes that can affect patient care and compliance.
Cultural congruence training sessions are an excellent way to educate nursing staff, but the lessons may be forgotten months later. A good idea is to include nurse mentors with significant cultural experience on staff to provide invaluable advice and guidance when questions arise about culture.
Printed or online resources can also be helpful. The University of Washington Medical Center provides Cultural Clues, a free series of cultural communication guides hospitals can distribute to staff members.
Not Asking the Right Questions
You can avoid many negative situations simply by asking patients a few questions, such as how they want to be addressed or who will make decisions about their care. In some cultures, it's considered uncaring to expect a sick person to make decisions about their treatment. Those decisions are left to a family member, who decides when and what to tell the patient. In these situations, it's important to have proper consent forms on file in order to stay compliant with HIPAA guidelines.
Other important questions include:
Will any cultural, religious or spiritual beliefs affect the way you wish to receive care?
Should test results or diagnoses be presented to you or someone else?
Will the care plan fit with your beliefs? If not, how can we modify the plan to make it more acceptable?
Disparaging Cultural Beliefs About Natural Cures and Treatments
Natural cures and treatments are an important part of many cultures. Dismissing them and insisting patients rely only on traditional medicine can be offensive.
Compliance can be a problem if patients usually use herbs or natural supplements to treat illnesses. They may stop taking prescribed medications due to side effects or a belief the medication is too strong.
Nurses face the difficult task of educating patients about the value of prescription medications without implying other remedies are inferior. Explaining why a medication is important, what it does, why the dosage is necessary and how side effects can be reduced can help improve compliance. In some cases, it may not harm patients to continue to use natural remedies in addition to prescribed medications. In other cases, using natural remedies in addition to prescription medication may improve outcomes.
Improving cultural congruence takes a concerted effort by every member of the healthcare team to change outdated attitudes and provide the level of patient-centered care that will produce top patient satisfaction scores. By making cultural education a priority, you can help staff properly respect patients' cultures and personal belief systems which will ultimately lead to a better patient experience.
If improving patient-centered care is your top priority, you'll want to read our guide, How Nurses Can Increase Satisfaction Through Patient-Centered Care, provides guidelines to improving patient satisfaction.