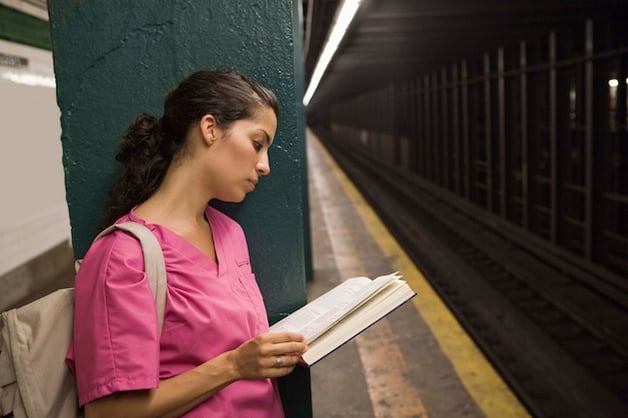 Today, nurses are required to have, at minimum, an associate degree in nursing (ADN) to administer care. While every nurse has certainly received the clinical training required to provide quality care, having a Bachelor of Science in Nursing (BSN) usually leads to increased opportunities for personal and professional development.
Although there's no doubt taking classes in addition to working full time will make life a little more chaotic, nurses who are interested in continuing their education should reflect on the advantages the degree can have for their patients, their hospital and themselves.
Here are three reasons why you should consider pursuing a Bachelor of Science in Nursing.
1. Improved Patient Outcomes
Dozens of articles have demonstrated that nurses with baccalaureate-level degrees have improved problem-solving skills, a higher proficiency in making diagnoses and lower patient mortality rates than nurses without BSNs.
Nurses with BSNs also tend to have stronger soft skills, such as communication, cultural sensitivity and resourcefulness. These talents allow nurses with BSNs to provide their patients not just a satisfactory hospital experience but rather an exceptional hospital experience.
2. More Job Opportunities
Having a BSN will give you additional opportunities for career advancement—for example, becoming a nurse leader. It will also better prepare you for advanced degree programs, such as nurse practitioner or nurse midwife.
3. Better Hospital Environment
When you obtain your BSN, you can help your hospital earn the Magnet designation from the American Nurses Credentialing Center. The credential is awarded to hospitals that meet the following criteria:
A significant number of staff nurses with BSNs
Excellent working conditions
Involvement of nurses in data collection and decision making.
According to one study, magnet hospitals have higher nurse satisfaction levels, better work environments and less nurse burnout.
Obtaining a BSN can not only help you improve the level of care you offer your patients, but also expand your potential for growth. Since more hospitals are beginning the process of meeting the Institute of Medicine's recommendation that 80 percent of nurses hold a BSN by 2020, now is a great time to contemplate furthering your education.
Interested in learning more ways you can help your patients and your hospital? Read our free guide, How Nurses Can Increase Satisfaction Through Patient-Centered Care.