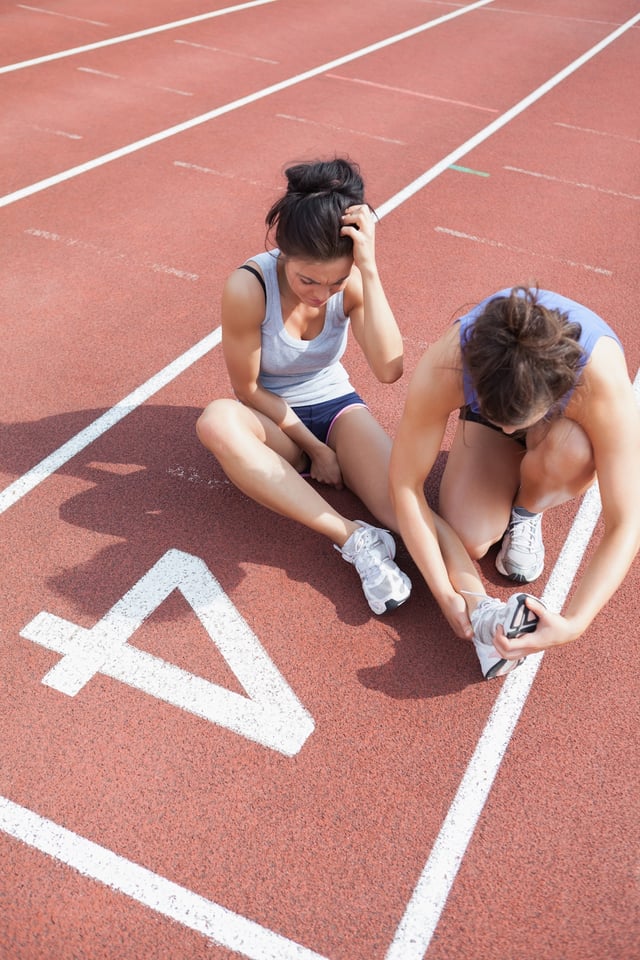 Being an athletic trainer goes far beyond taping ankles and applying ice packs. There are administrative duties, equipment to monitor and supplies to order. Not to mention the critical conversations you have with athletes and their parents about their injuries.
As an athletic trainer, you have a lot on your plate, so time is typically your most precious resource. Unfortunately, we don't have a way to add hours to your day, but you can do some things to make your life easier, and maybe save a little time in the process.
From simple tips to better procedures, here are six ways athletic trainers can make their lives easier.
Collaborative Decision Making
You can make your life easier as an athletic trainer by empowering your athletes to help make decisions about their health. The same injury on two different athletes can result in two different healing times, which is why collaborative decision making—open communication between you and your athlete—can make your life easier. Your responsibility is to provide your knowledge and expertise, and the athlete's role is to communicate his or her needs and goals. Working together with your athlete will help you decide the best treatment plan and timetable.
Replace Outdated Athletic Equipment
Outdated athletic equipment isn't just an eyesore. It can be dangerous, ineffective and a financial burden. It also makes it harder to do your job. All of the time and money spent on maintenance could be used for other things such as a new cold tub for your athletes.
If there's faster and easier technology that produces better outcomes, it makes sense to add it to your arsenal. Upgrading your equipment will not only benefit your current team, but can also send a message to athletes who are considering your program. And you can donate the old equipment to an organization that doesn't have the means to buy their own.
Develop an Emergency Action Plan
When you have a well-organized emergency action plan in place, everyone benefits. You and your entire sports medicine team can be confident about your ability to provide high-quality care under pressure. It will also make your athletes feel more comfortable knowing they're in good hands.
A good emergency action plan makes your life easier by ensuring you'll be prepared for any situation you encounter.
Organize Your Training Room
A well-stocked, well-organized training room will improve efficiency and time.
Arranging your treatment tables and whirlpools to promote maximum foot traffic will keep everybody moving. Organized athletic trainers also keep their most-used items stocked, so you don't waste time searching for extra wraps, ice packs or other items.
Get Help From a Student
Find a student who may be interested in a career as an athletic trainer. You can teach them how to tape an ankle. This will help with the rush before practice. They also could organize supplies. You'll also benefit from just having an extra pair of hands to help.
Have the Best Treatments Available
When one of your athletes is hurt, he or she is looking for instant relief. That's why having additional treatment options available is important and can also make your life as an athletic trainer easier. Something that works likes ice, but without the wait and the mess is Instant Ice topical skin refrigerant. It temporarily eases your athletes' pain in seconds and helps you get them the treatment they need.