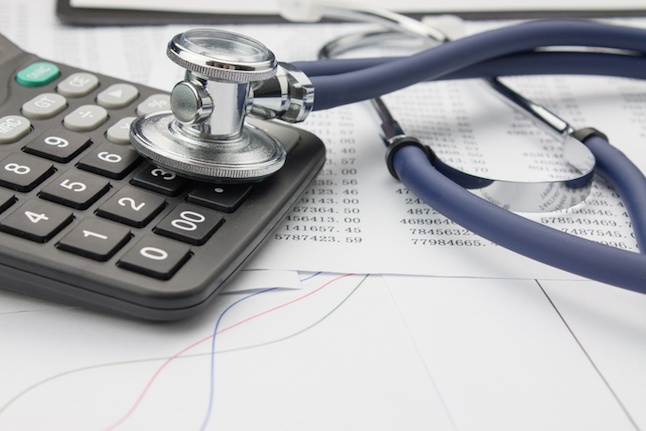 In health care, even minor changes to everyday procedures—for example, updating clinic protocol to include the application of a topical anesthetic before a procedure—take time to get used to. Every member of a care team, from a staff nurse to a physician, must update the routine that they've possibly been following for years.
When a major change is introduced, such as the recent transition from fee-for-service (FFS) payment structures to a value-based care (VBC) model for all healthcare systems, it means unprecedented changes in how healthcare organizations are run.
Whether you've just entered private practice or your practice has been open for years, it's understandable to feel overwhelmed by the new reimbursement process. Although the new system may be challenging, these strategies can help make the transition easier.
Evaluate Clinic Performance Regularly
Clinicians have always strived for increasing positive patient outcomes, reducing the risk of repeat injuries and promoting a safe clinical environment. Reporting these measures of quality isn't new—physicians have been submitting data to programs such as the Physician Quality Reporting System (PQRS) for years. However, with the introduction of VBC, these measures of quality are now tied to reimbursements and penalties.
In order to ensure the highest levels of reimbursement, physicians must evaluate performance on a continuous basis. Preparing a practice analysis and regularly reviewing how well your clinic is meeting requirements set forth by payers—for example, the National Committee for Quality Assurance's (NCQA) Healthcare Effectiveness Data and Information Set (HEDIS)—can help you avoid finding out your reimbursement will be poor when it's too late to make changes.
Strengthen Patient Engagement
A 2012 study by Health Affairs showed high levels of patient engagement corresponded with better care outcomes. Actively involving patients in discussions regarding their plan of care encourages them to have a higher level of accountability in their treatment. Make sure your patients understand the importance of each aspect of their care plan and be open to answering their questions.
Patients who feel more in control of their injury or medical condition tend to be more cooperative, which can decrease the need for repeat visits. Additionally, when patients achieve their healthcare goals more quickly, they'll likely report higher levels of satisfaction with their care.
Increase Cost-Effectiveness
The new VBC system rewards physicians who can reduce patient costs. Practices help improve clinic efficiency by maintaining appropriate staff levels and taking advantage of technology. But another method is comparing the fees of the labs and specialty facilities where you refer your patients. Not every one of these organizations will charge the same amount, so compare the costs of common procedures at multiple places and refer your patients to the location that offers the best value but still provides a quality patient experience.
Don't Try to Do It All Yourself
Take advantage of all the resources at your disposal. Invest in new VBC software that transforms data into metrics, identifies gaps in care, finds ways to improve your performance and predicts patient outcomes. Attend information sessions offered by local hospitals and medical societies on topics related to value-based systems. Visit the American Medical Association websites and use its online module that includes answers to common questions and case vignettes that offer real-life examples.
If you don't have the time to supervise the transition yourself, it may make sense to hire a consultant who can help you and your staff master the intricacies of the value-based system.
Preparing your practice for the value-based payment system will help you maximize your reimbursements and avoid penalties. Since full implementation of the new system is little more than a year away, making changes now will ensure that your practice continues to thrive.
Looking for more ways to improve your bottom line? Read our free eBook, Stop the Budget Bleed: How Private-Practice Physicians Can Reduce Spend.