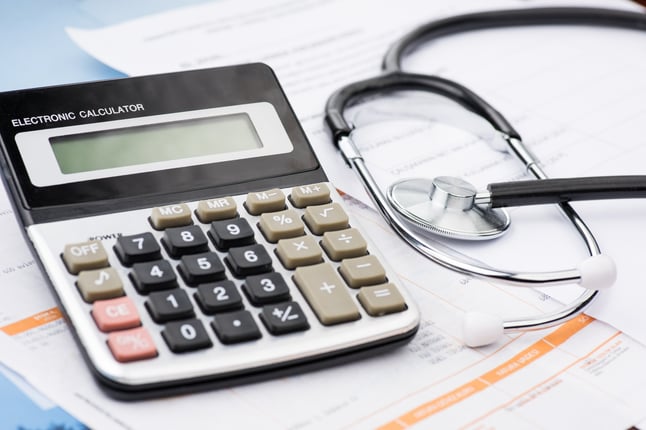 The Affordable Care Act (ACA) and the introduction of ICD-10 have complicated the already complex medical billing system. Due to changes in Medicaid and Medicare reimbursement as well as the different requirements for high deductible insurance plans, it's becoming increasingly difficult for physicians to meet the financial goals they've set for their practice.
However, making the changes below may help improve the financial health of your practice and reduce the impact of the ACA.
Provide Cost Estimates to Potential Patients
Prospective patients often are frustrated by the lack of transparency surrounding the cost of services and procedures. Since patients with high-deductible plans are paying a higher percentage of the cost of their care themselves, it's understandable that they want healthcare services at the best possible price.
As the healthcare marketplace evolves, giving estimates upfront will become more common, and practices that aren't willing to provide the information may lose potential patients. Preparing estimates for the services and procedures you commonly perform and offering them to patients can help you gain an advantage in attracting new patients and retaining current patients.
Ask for Upfront Payments
Requesting patients to pay the entire amount due when they check in at your office is an excellent way to ensure you receive the full payment, particularly for patients who have high-deductible insurance plans.
If patients can't afford to pay the entire amount, you may want to offer an automatic payment plan rather than sending bills. In this situation, a specific amount is automatically deducted from the patient's credit card or checking account each month.
The American Medical Association offers a Point-of-Care Pricing Toolkit that explains how to calculate the cost of treatment and speak to patients about their financial responsibilities.
Outsource Payment Processing to a Billing Vendor
Billing vendors manage the billing process and stay up-to-date on ACA and Medicaid and Medicare requirements, in addition to commercial health insurance updates and changes. A good billing vendor allows you to access the system anytime and provides advice about what you can do to improve your billing and coding process.
It's easy to become overwhelmed by the many changes mandated by the ACA. Developing a strategy to address those changes is an excellent way to keep your practice fiscally sound. Verifying coverage before patients arrive at your office, letting them know how much the visit or procedure will cost and asking how they will pay for the visit are essential steps in improving cash flow.
Do you struggle to keep your expenses low? Our free guide, Stop the Budget Bleed: How Private-Practice Physicians Can Reduce Spend, explains how you can continue to offer quality care without straining your budget.