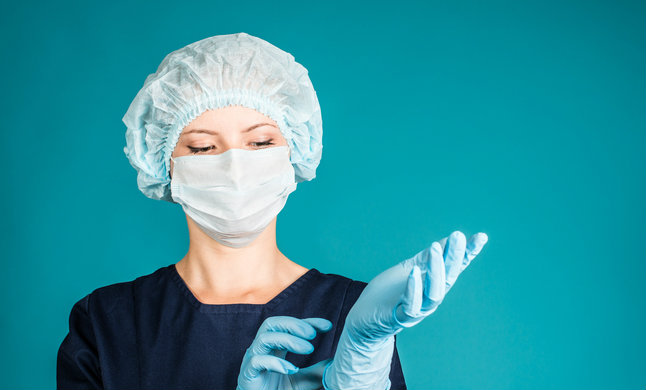 To be a nurse is to be a selfless caregiver. From the moment a nurse walks into a hospital or clinic, their main priority is protecting the health and safety of their patients.
While ensuring the health and safety of patients is essential, nurses can't ignore the importance of their own health and safety. Nurses not only experience the challenges of professionals who are on their feet all day (such as muscle strain and fatigue) but they also face a unique set of risks not usually found outside a hospital or clinic.
To reduce health risks, injury and illness, pay attention to these four safety issues that affect staff nurses.
Musculoskeletal Injuries
During the course of a single day, nurses perform dozens of different activities which can lead to acute or chronic musculoskeletal injuries. In fact, 52 percent of nurses experience chronic back pain due to on-the-job injuries.
Poor posture while performing repetitive activities such as repeatedly bending over to treat reclining patients can strain the muscles in your neck, shoulders and back. Lifting patients and moving heavy equipment are also high-risk activities.
To avoid musculoskeletal injuries, nurses should do the following:
Use proper lifting and transfer techniques—use the knees, not the back
Keep the objects or patients being lifted as close to the midsection as possible and bend from the back
Wear comfortable shoes with good shock absorption to counteract the effects of prolonged standing and walking
Maintain muscle strength and flexibility
Needlesticks and Sharps Injuries
The Occupational Safety and Health Administration (OSHA) reports hospital-based healthcare personnel sustain an average of 384,000 needlestick injuries and other sharps-related injuries each year. OSHA also estimates that 5.6 million healthcare workers are at risk of exposure to blood borne pathogens due to needlesticks or contact with sharps.
Reducing the risk of needlesticks and sharps injuries can be accomplished by:
Instituting universal precautions
Using needleless IV systems
Administering oral medications instead of IV medications, when appropriate
Utilizing blunt-tip needles or self-sheathing needles
Hazardous Medications
Nurses are at risk of exposure to hazardous medications during several different procedures—for example, when priming IV tubing, transferring a medication to a different container, removing syringes from a port, touching equipment that has been contaminated by the medication, or coming in contact with the urine or feces of a patient who has taken the medication.
Exposure to hazardous drugs such as antivirals, hormone therapy or those used for cancer treatment can cause acute and chronic health effects such as rashes, infertility and possibly cancer.
Wearing gloves and other types of protective gear (such as masks and eyewear) as well as following the appropriate protocol every time the nurse may come into contact with the hazardous medication will decrease the exposure risk. This can also reduce the chance of coming into contact with infectious diseases.
Injured or sick nurses can't provide quality care to their patients, which means their wellbeing is just as important as the health and safety of their patients. Don't put your health at risk. Avoid hospital hazards by following recommended safety protocols, and work with your managers to develop policies that will improve safety for staff and patients alike.
Now that you have nurse safety covered, you need to address the well-being of your patients. Download the free eBook, How Nurses Can Increase Patient Satisfaction Through Patient-Centered Care, to learn how to provide the best patient experience.